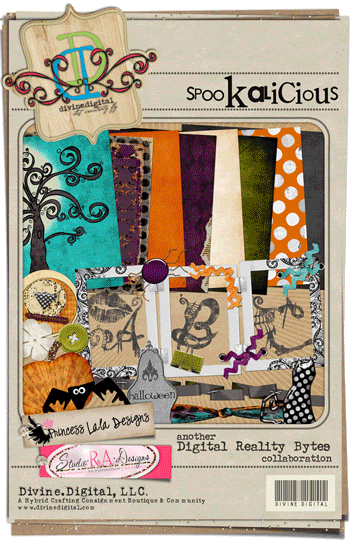 Royanna Fritschmann and Laura White (Princess Lala) have teamed up to form a new dynamic duo, Digital Reality. They have some pretty awesome collaboration kits, including this fantastic Halloween kit, Spook-a-licious. Full of wonderful grungy papers and some neat one-of-a-kind elements, just perfect for layouts of your small or large goblins.
I've designed a couple of brag book pages from this fun kit, and they are yours for FREE! And if you like them, fly on over to the boutique and pick up the full kit, on sale for only $5.00!! Preview is linked to the boutique.
And this is a preview of your freebie. Image is linked to the download. Enjoy!!