I wanted to make something cute for fall, so I made these little hybrid pumpkins.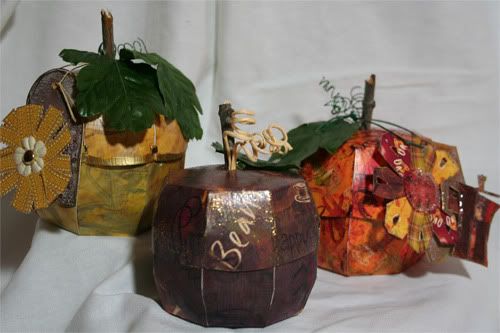 Coffee House by Designs by TerrellS (The Espresso Scrap Shoppe) at Divine Digital. Perfect Pumpkin templates by Kelleigh Ratzlaff.

Other Supplies: 3D Crystal Lacquer, Stickles gold, red, and green glitter glue, 18 kt. Gold Leafing Pen, Artistic Wire, Straw Paper Wire, raffia, Micro Beads, Prima paper flower, Making Memories square and round gold brads, silk leaves, and tree stick for the stems.